This post has been modified from a previous entry.
I am a big fan of HIIT (high intensity interval training) and have been doing it now for the last few years with great results in weight-loss and weight maintenance. 
Prior to HIIT, I was doing steady state cardio with some success and would recommend that anyone just staring an exercise program,  start with this type of low intensity workout.  However . . . .
To really experience a transformation in your health, both physical and mental, it is necessary to 'up the tempo'. Compare the body of a sprinter with that of a long distance runner and it becomes obvious which one is in better shape. This difference is directly attributed to the intensity of the training. 
Additionally, the time it takes to complete an intense cardio workout is much less than a steady state or low intensity cardio program . . . . great news for those who want to spend less time in the gym.
The following article explains further.
The Key To High Intensity Interval Training Is Getting Out Of Your Comfort Zone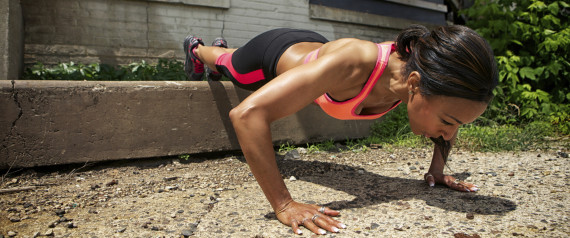 By Dorene Internicola
NEW YORK, Feb 2 (Reuters) – With High Intensity Interval Training (HIIT), which consists of short bursts of intensive activity followed by short periods of recovery, fitness experts say the harder the push, the greater the reward.
HIIT can blast calories, build muscle and boost endurance with impressive efficiency in just 20 minutes a day, but the catch is finding the right level of intensity outside the comfort zone, fitness trainers say.
Sean Bartram, author of the book "High Intensity Interval Training for Women," said to find that level people should think about what it is like being chased by a rabid dog.
"It's just below that," he said. "To gain maximum benefits you have to push your body to a place that's almost uncomfortable."
The American College of Sports Medicine predicts HIIT will be a top fitness trend in 2015. Bartram said people are drawn to it for its efficiency and almost endless variety of exercises.
The bursts can be sprinting or spot jumps and the recovery can be rests or slower paced movements, he explained.
"You could alternate 30 seconds of sprinting with 30 seconds of walking, or you could engage in a series of body-weight exercises, such as push-ups, doing each for 30 seconds with 10 seconds of rest in between," he said.
Dr. Michele Olson, a professor of exercise science at Auburn University at Montgomery, Alabama, said it's not high intensity unless the heart rate is elevated to near 90-plus percentage of its maximum.
"Many people think they are engaging in HIIT but they are really doing traditional interval training, where the heart rate is around 75 to 85 percent of max," she said.
Maximum heart rate is about 220 minus age, according to the American Heart Association.
Olson said that if done properly, HIIT can increase the effectiveness in losing abdominal fat and prompt favorable changes in cholesterol and insulin levels.
"There is research showing that you can cut your exercise time nearly in half," she said.
About 20 minutes of HIIT can reap similar benefits of doing 35 to 40 minutes of moderate, steady-state cardio, she added, noting the training level must be intense.
Hayley Zawadzki, personal training manager at New York Health and Racquet Club fitness centers, suggests that anyone starting HIIT should have a fitness analysis.
"If you have a history of high blood pressure or medications, you cannot push to the absolute max," she said. (Editing by Patricia Reaney)
You can view the original post here
P.S.  As a personal trainer, I would recommend doing HIIT only three times per week on consecutive days because it requires good deal of energy and you will need a day to recover.
P.P.S.  Visit How to Prevent Pre-diabetes for more information on exercising properly to prevent pre-diabetes.